Catboy is a longtime former famous user on the Zimmer Twins website. He is best known for his movies Edgar Looking for Edgar, Grand Canyon! and his series Are You Zimmer Enough?
catboy
General Information
Gender: Male
Born: April 2, 2001
Lives in: California, USA
Ethnicity: Central/South American
Family & Friends
Family: N/A
Best Friends: jaaszi
jaun jr
Rock Chick/Sk8rgal
peacewolf
sugar puff
patrickx22
Blahbumian
Zimmer Twins Information
Joined: 2009
Quit: July 2015
Points: 53414
Movies: 1842
Crowd Pleasers: 604
Must Sees: 14
Catboy
Catboy (best known for his series Are You Zimmer Enough) is a famous longtime user on the Zimmer Twins website. He has 588 Crowd Pleasers (1st among current users), 14 Must-Sees (T-1st), about 1800 movies (2nd) and 52205 movie making points (2nd). Asides from Are You Zimmer Enough?, Catboy's most popular series' are the never ending movie (which ironically ended after 101 episodes, but has been continued), He-Edgar, Mighty Med, and Zimmer Portal.
History
At first, Catboy started in Late 2009. His movies were not too popular, but he stayed. Then, catboy felt left out because VIP started. He finallly was able to buy one in 2010. His first must-see 13's Rules', 13 Rules was a remake of a movie he made as a non-vip. Soon, he became a very popular user on the site, with his series the Never Ending Movie. However, he left Zimmer Twins to play LEGO Universe after he learned it would be shutting down in January. When he came back, there were some usernames he didn't recognize. This made him a very unpopular user for awhile. Then, he came up with an idea for a series called Are You Zimmer Enough? where contestants compete against the Zimmers to win the title of "Zimmer Enough". This series made him popular again. The series' biggest fans include sugar puff and jaaszi.
In 2013-2015, Catboy returned but his movies were not as popular as they were before. His VIP expired in July 2015. It is unknown whether or not he is coming back yet.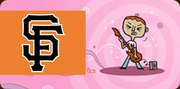 Trivia
Outside of ZT
Here are Catboy's accounts outside of ZT
Catboy's Movies
Here are links to some of catboy's movies
His Must-Sees in order:
Catboy's most famous Crowd Pleasers:
Landmarks:
1st Crowd Pleaser (in order of when it became a crowd pleaser): http://www.zimmertwins.com/node/1056720
300th Crowd Pleaser: http://zimmertwins.com/node/1384581
1000th movie: http://zimmertwins.com/node/1355914
11,111th Crowd pleaser for all of Zimmer Twins: http://www.zimmertwins.com/node/1386811
Series'
Catboy has done a large amount of series (which he is most famous for), although not all were significant. Significant series' are bolded, and have sampler episodes.