Jurassic World: Dominion Dominates Fandom Wikis - The Loop
Play Sound
On August 1, 2020, JCee, a moderator, published a blog post after a whole year without new blog posts being posted. The blog post states that the Zimmer Twins website was going to go offline and be fully shut down. JCee also stated that all VIP Memberships had been taken off-sale, and new movies and comments could not be published onto the website.
The Zimmer Twins website was initially closed down on August 8, 2020, at 1:52 PM EDT, but later came back online again for unknown reasons. The site finally closed down for good on August 10, 2020 with a new splash screen thanking the Zimmer Twins community.
Blog Post (Transcript)
"Sadly the day has come to announce the end of the Zimmer Twins. One week from now the ZimmerTwins [sic] website will shut down. As of today we will no longer accept new memberships or allow comments or new movies. Refunds will be issued for any outstanding memberships. If you wish to view a favourite movie one last time, now is your chance.
15 years ago the Zimmer Twins was created as a platform for open ended storytelling. Over that time we have made over a million movies and broadcast hundreds of television shorts. We are very proud of our product.
It has been a privilege watching you grow and share your adventures. Every one of you has created some fantastic stories. You have made Zimmer Twins thrive.
We want to thank our community of story builders who have brought Edgar and Eva to life over the past decade.
Now there is only one thing left to do.
Keep telling awesome stories!
The Zimmer Twins Team"
Why?
It has not been publicly confirmed as to why the website shut down on August 10th. However, there are many possible reasons that could have lead to the unfortunate shutdown of the website. None of these reasons are confirmed, but are based on popular community speculation.
Flash
Most of the Zimmer Twins website required Adobe Flash Player. On July 25, 2017, Adobe announced they would discontinue Flash within three years. Support for Adobe Flash Player ended on December 31, 2020, and the plugin was blocked from running by default on January 12, 2021.
The Zimmer Twins website never switched over to modern equivalents such as HTML5 or WebAssembly prior to Flash Player's discontinuation.
Inactivity
The site had been losing moderators and user activity in general. Most staff were focused on other apps and websites within Sago Mini, despite legally also being employed under LTPO. This lead to fewer must-see nominations and fewer blog posts, and users began leaving the website. This would have lead to a loss of sales of the website's VIP memberships, which acted as financial support for the website.
Memberships
Coinciding with the previous statement, as people left the site and cancelled their VIP memberships, the amount of VIP purchases started to drop. This may be one of the most likely reasons for the Zimmer Twins' shutdown, as it would not be profitable if not enough memberships were purchased.
This theory is also supported by the removal of the six-month membership in the months prior to the shutdown. It cost more money to purchase six individual months than a single six-month package; this was most likely an attempt to squeeze more money out of the users.
Aftermath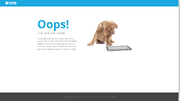 On or before September 9, 2020, the site's DNS hosting expired and showed an error page. This was also shown at Zimmer Twins at School.
On or around November 12, 2020, both domains' DNS records were sabotaged and replaced with another website, of whose specifics are too inappropriate to be discussed here. However, by November 18, 2020, the splash screen was restored.
As of at least January 24, 2021, both domains no longer connected to any servers. Attempting to visit them resulted in a "server not found" error being given by the browser.
On July 7, 2021, Lost the Plot Online Inc. (LTPO), the company that ran the website, was recorded as dissolved by Canadian government records.
The zimmertwinsatschool.com domain expired on September 22, 2021.
On or around December 8, 2021, the School domain was bought and supposedly replaced with a scam site. It currently redirects to an ad site.
According to records, the zimmertwins.com domain is owned by Jason Krogh under zinc Roe Design. It is expected to expire on March 26, 2023.
Archival
Zimmer Twins Archival Project
Zimmer Twins Archival Project (a.k.a. The Zimmer Twins Archive) was a project created by the Zimmer Twins community to archive various parts of the website for use in web browsers for years to come past 2020, replacing Zimmer Twins Rewritten. The movie editor with all VIP clips and some movies (albeit as video files), plus most Extras from the original website were available.
Between December 8-11, 2020, the website went down as the hosting was cancelled, before later coming back, albeit in reduced form, with only a smaller collection of movies than before. A new developer volunteered to work on the back end, amongst other things, for a more complete project.
As of August 2021, the domain has expired, and there has been no word from the primary developer regarding its status.
zimmertwins.cf
zimmertwins.cf is a project by Cy's Junk and -GammaRay- to recreate the original look and feel of the website before it shut down. While the website is currently not fully optimized for modern browsers, work is ongoing. The movie maker, extras, spotlight, and other help pages are available.
Following the abandonment of the Archival Project, it is presently the only archival of the website.